About Us
Quality Cleaning Since 2007
Tammy and Christine Dennison have been in the real estate business since 1999. As investment property owners themselves, they recognized a need for a cleaning company dedicated to helping property professionals like themselves, since most cleaning companies specialize in routine cleanings—not the deep clean property professionals need before a new tenant or owner moves in. In 2007, they started 314 Quality Cleaning as a side business, and years later that venture has grown into a thriving full-time operation with several employees.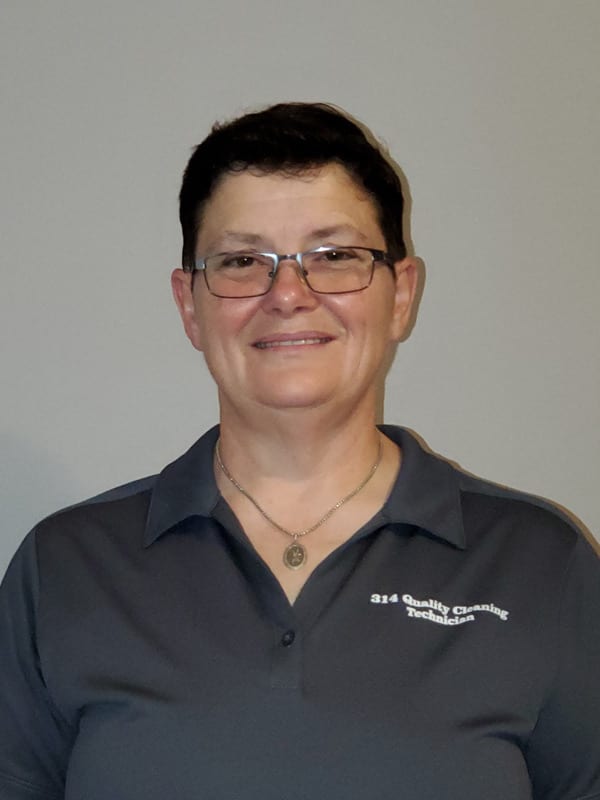 Our Philosophy
Nothing Less Than Excellence Will Do
314 Quality Cleaning provides specialized services for property management companies, real estate professionals and homeowners. We know the importance of a clean home when it comes to preparing a property for sale or rent, and our single priority is to provide our customers with the peace of mind knowing the job will be done right. We do this with meticulous attention to detail and clear communication to ensure your needs are being met every step of the way.

It doesn't matter how dirty it is, from construction dust/debris to gross refrigerators, everything looks amazing afterwards. I highly recommend Tammy and her team and will continue using her on my projects.
Lane Forhetz

314 Quality Cleaning has always done a top notch job for every single one of our construction projects. We have been using them for years. Doesn't matter if it's one of our rehab projects, new construction projects or something that just needs a quick cleaning they can do it all. They are very accommodating and very affordable. I highly recommend using them for any job big or small.
Matt Midden

I used Tammy at 314 QC for a construction cleaning. Excellent thorough work, at a fair price. Will definitely use Tammy from now on!!
Mark Diamond

I have used 314 Quality Cleaning several times when turning my apartments. When I go in after, I am always "Wow"! The workmanship is top notch. They don't miss a single corner or crevice. I trust them to take care of what needs to be done and I've never been disappointed. They are responsive and listen to what I need. Give them a try, you won't regret it.
Paul Smith