Construction & Renovation Cleaning
When the Dust Settles, We'll Clean it Up
Construction crews have come and gone, and you're left with a beautifully finished space—and drywall dust on everything. There's a reason not every cleaning company does post-construction cleaning, and that's because it's more than just wiping down a few surfaces. You need a thorough, deep cleaning to prepare the space to be put on the market. That's where we come in.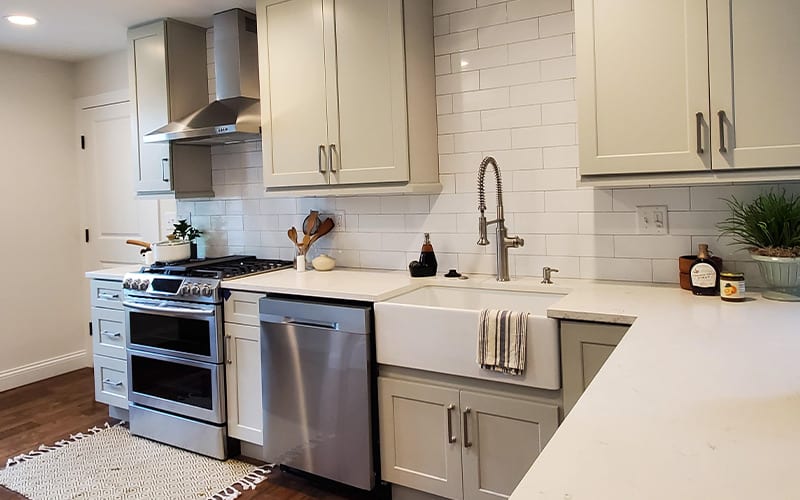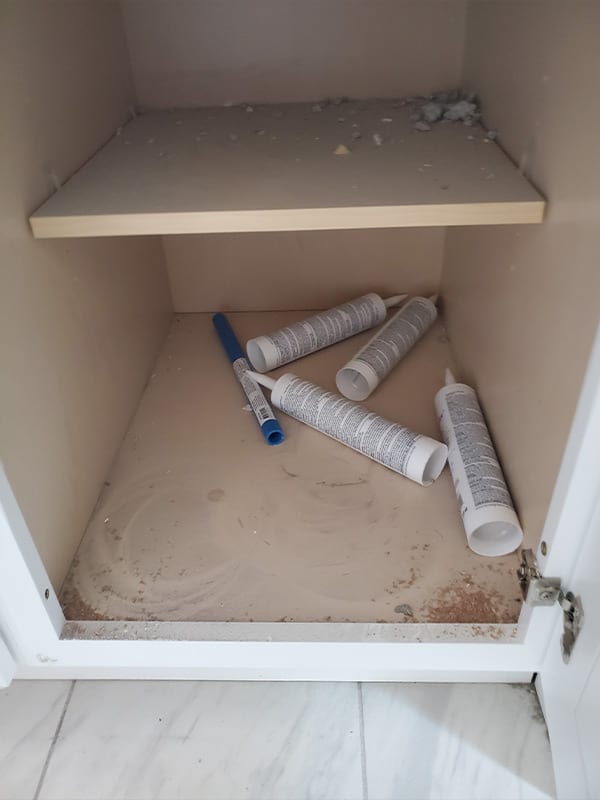 General Construction Cleanup
Deep-Cleaning All Surfaces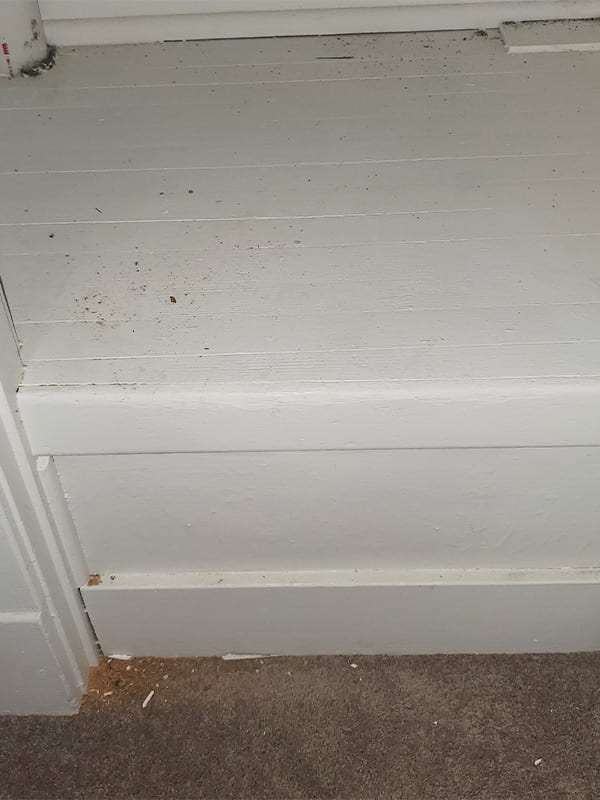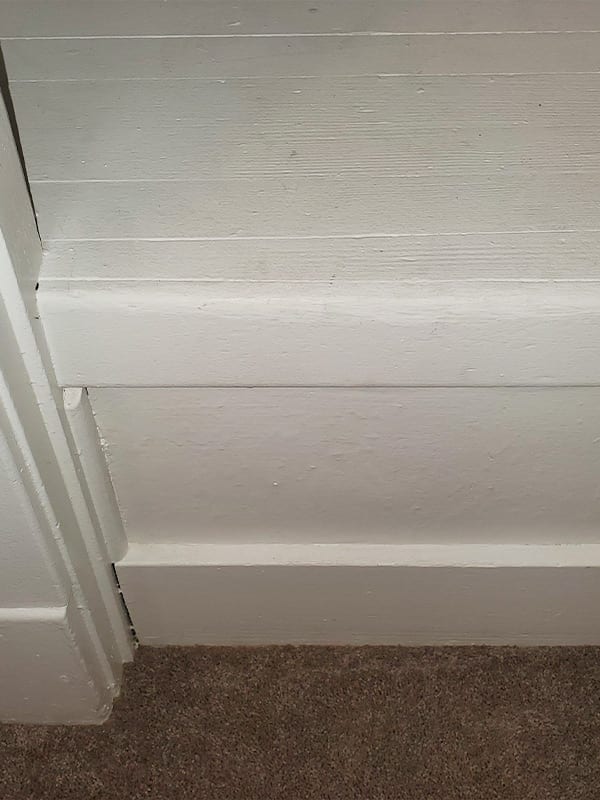 Floor & Baseboard Cleaning
Removing Dirt, Drywall Dust, & Sawdust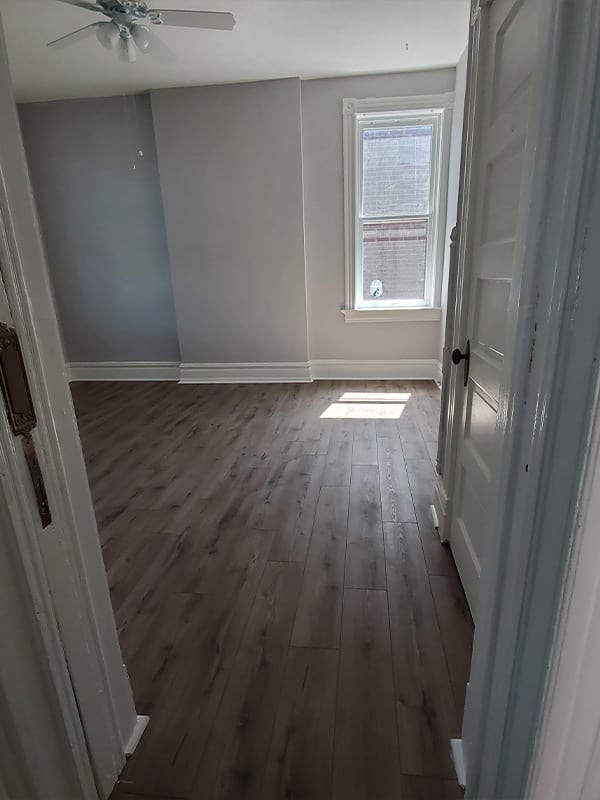 We Work Hand-in-Hand with Builders
From the First Nail to the Last Piece of Trim
It's common for property builders to need construction cleaning services several times throughout the building process. These 3 phases will settle all your worries and assure you that your newly constructed space is move in ready. We make sure to keep you in the loop every step of the way so that your needs and expectations are met.
During initial clean all construction debris including dust, caulking, paint over spray and adhesives are removed. Also, windows, sliding glass doors and glass partitions are thoroughly cleaned.
Begins with re-cleaning of all glass followed by in depth cleaning of all surfaces, after completion the space is considered move-in-ready.
Areas detailed include:
Cabinetry

All cleaned in and out with microfiber rags, the interiors are vacuumed including tops to remove accumulated dust and debris.

Bathrooms

All cleaned top to bottom including floors and fixtures. Tubs and showers, counters, mirrors and wall tiles.

Baseboards and Floors

All baseboards and floors are detailed with care. We take all floor types into consideration to ensure no damage is caused.
A week or so after the dust has settled, we come back to wipe down all horizontal surfaces to assure all dust and debris is taken care of. We also touch up all areas to ensure that your space is clean and ready for you.

It doesn't matter how dirty it is, from construction dust/debris to gross refrigerators, everything looks amazing afterwards. I highly recommend Tammy and her team and will continue using her on my projects.
Lane Forhetz

314 Quality Cleaning has always done a top notch job for every single one of our construction projects. We have been using them for years. Doesn't matter if it's one of our rehab projects, new construction projects or something that just needs a quick cleaning they can do it all. They are very accommodating and very affordable. I highly recommend using them for any job big or small.
Matt Midden

I used Tammy at 314 QC for a construction cleaning. Excellent thorough work, at a fair price. Will definitely use Tammy from now on!!
Mark Diamond

I have used 314 Quality Cleaning several times when turning my apartments. When I go in after, I am always "Wow"! The workmanship is top notch. They don't miss a single corner or crevice. I trust them to take care of what needs to be done and I've never been disappointed. They are responsive and listen to what I need. Give them a try, you won't regret it.
Paul Smith