What a Quality New Renter Expects from Rental House Cleaning
After a renter moves out of a rental house or apartment, the owner of the property is usually left with a huge mess to clean up. There could be little to nothing of the renter's personal property left behind or a whole house full of stuff.
Unfortunately, if they leave everything behind, the owner of the property will have to have it all cleared out and the home cleaned back up. New renters will expect to see a clean home when they look at the property. Some owners really face a nightmare. But whether there's just a little to clean up or a lot, either way it is a problem that the old renter didn't do what they were supposed to do—leave the property clean.
When the house gets listed as a rental and new potential renters take a look at it, they will have certain expectations when they view the property. One of the biggest mistakes an owner can make is showing the home dirty. Generally, only renters who have some problems and need to move in fast would take a property in such a condition.
But owners want renters they can count on to keep the property clean and pay their rents on time. When someone looks at the home and it is dirty and/or cluttered, it is extremely hard for them to imagine themselves living there.
Property owners can easily hire out the work to be done to get the home in good order again. Trash-out services will remove all the furniture, trash, and personal belongings the old tenant left behind. Cleaning services will clean the property to whatever degree of services they offer. Decorators or stagers can move some things in to make the house look more like a home.
There are certain things that an owner should pay attention to when supervising any cleaning service. A lot of these things are normally done, but some are not. Renters do, however, expect a certain minimal level of cleanliness, especially if they are interested in the property and plan to move in.
Floors should be thoroughly vacuumed, mopped, and carpets shampooed. Note that even bare floors should be vacuumed. This keeps dust balls and the dirt they gather from floating from place to place.
Walls should be freshly painted. All walls if possible, but at least touch up and trim work. This will rid the walls of the home of any visible grime.
Any wood paneling should be wiped down with mild soap and water and then lightly oiled. A good spray oil can be sprayed lightly over the paneling and then mop with a clean, new sponge mop that is slightly damp.
Windows should be cleaned on the inside and outside, screens as well. All areas surrounding the windows should be cleaned, including blinds or attached curtains and drapes.
Ceiling fans, light fixtures, and all corners of the home should be free from bugs and dust or dirt.
Shelving should all be vacuumed off and wiped down. There's nothing worse than moving into a new home and having debris all over the shelving. It's impossible to unpack until the shelving is cleaned off. Imagine moving in and trying to unpack your first load of groceries only to find dirt, debris, and stuff left all over the kitchen shelves! Or how about pulling out your toothbrush and not having anywhere to set it?
Bathrooms and kitchens should be cleaned thoroughly. The oven, stove, refrigerator, dishwasher, disposal, stove venting, cabinets, counters, drawers, shelves, and just about anything you can think of in the kitchen and bathroom should all be cleaned up, including the outside of the appliances.
Cleaning up the house can be done by anyone. But unless you understand what people are looking for when they look at possibly renting the property, you won't understand what it's like for them to move into a place that they may consider still dirty.
Even though a more thorough, deep cleaning may cost a little more, you could actually be saving money by having it handled professionally. Many homes sit for months on end because they just aren't ready for new tenants. The owner keeps hoping to get that quality renter, but they aren't preparing the property appropriately to find such a person.
At 314 Quality Cleaning, we know what clean really is and we don't try to pass off with halfway done work as acceptable. Give us a call and we can discuss your rental property and what it will take to get it ready for those quality renters you need and deserve. With a little elbow grease, you could be set up for having great renters for years to come!
If you are interested in learning more about rental house cleaning, call 314-497-0752 or complete our online request form.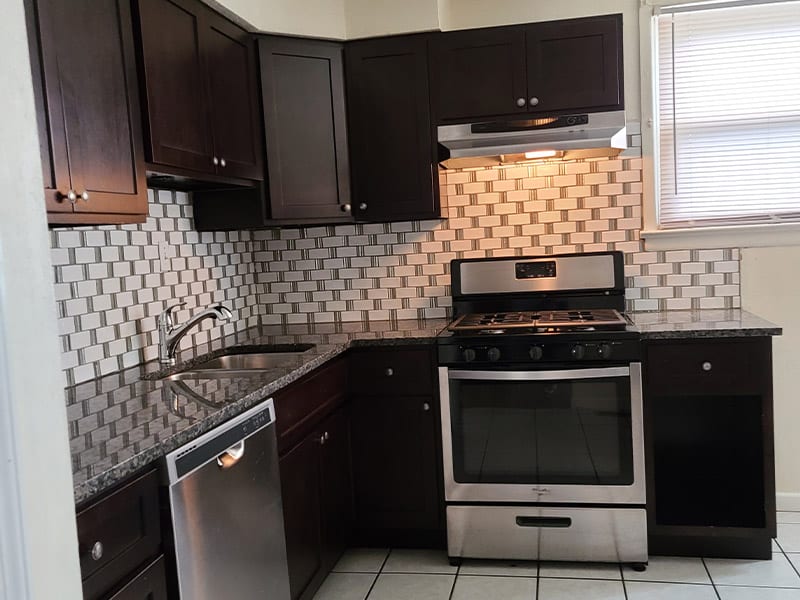 It's All in the Details
Get a Custom Cleaning Quote Today!